Archive for the 'News' Category
May 12, 2011 News
When Activision announced that Call of Duty: Modern Warfare 2 would skimp out on dedicated servers and instead rely on peer to peer connections, gamers were rightfully outraged.  Peer to peer play introduces all kinds of problems, especially with its reliance on the connection of a randomly picked gamer to host the room.
Those concerns will not be an issue in Battlefield 3.  Putting gamer's fears to rest, DICE has announced that Battlefield 3 will feature dedicated servers on all three platforms.
This doesn't necessarily mean lag-free gameplay, but it definitely brings things much closer to that, and completely eliminates host advantage altogether.  Further, it will allow DICE to support 64 player servers in the PC version of Battlefield 3.
Some other details about the game have come out as well.  The game will look to expand on Battlefield 2′s four player squad play, and will focus its development on the PC version of the game, with the console versions basically being ports to the Xbox 360 and PS3.  DICE's heart lies in PC gaming and they won't be forgetting about that any time soon like some other formerly PC oriented companies (we're looking at you, Epic).
We still don't have much info on how mods will work in the game, but they will be supported even if they act a bit differently than in past Battlefield games, perhaps with less reliance on them.
Tags: dedicated servers, mods, PC
May 11, 2011 News
A PC release of Battlefield 3 was a given, that's where the franchise made it's name.  And while an Xbox 360 and PS3 version of the game seemed almost assured, now you can put any worries you had to rest as it is official.
Battlefield 3 will launch this fall on the PC, Xbox 360, and PS3.
The PC version will be the superior version of the three.  The first major difference is that the PC version will contain 64 player multiplayer, while the Xbox 360 and PS3 versions will be restricted to 24 player rooms due to more limited specs.
PC's superior horsepower will also net much improved graphics, as EA will be forced to dial back the Frostbite 2 engine by quite a bit to make it work with the Xbox 360 and PS3.  EA has been really talking up the ultra realistic graphics of Battlefield 3, though they've backed off those statements a bit in the console versions of the game.
Of course, the console versions of the game have a few advantages of their own, including the ability to play while reclining on the couch and to be connected via Xbox Live (part system!) or PSN while playing.
The verdict is still out on dedicated servers at this point, so it remains to be seen if that will be another advantage for the PC.
Tags: battlefield 3 ps3, battlefield 3 xbox 360, frostbite 2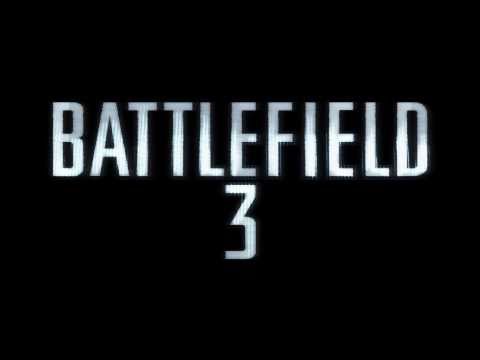 Battlefield 3 is one of the worst kept secrets in gaming, and now it's not even a secret anymore.  The official Battlefield 3 website has launched, the first teaser has dropped (check it out above!), and we've even been given a general release window of Fall of 2011.
But the good news doesn't stop there.  We've also been given lots of details about the game.
Battlefield 3 will of course feature online multiplayer, which will support up to 64 players on the PC.  In addition to the online multiplayer, Battlefield 3 will also feature a full fledged single player campaign and, perhaps somewhat surprisingly, co-op.
The prone stance made popular in Call of Duty will also make it's way to the Battlefield franchise.
From a technology standpoint, the game will run on the Frostbite 2 engine which pledges major destruction and uber realistic gameplay.
Battlefield 3 is looking to knock the Call of Duty series off the FPS throne, and they seem to have all the tools and features to do it.  Time will tell as we see more and more about the game, but the early reveals are promising.  Now get to watching that trailer!
Tags: battlefield 3 announcement, battlefield 3 trailer, co-op, frostbite 2